How to use this tool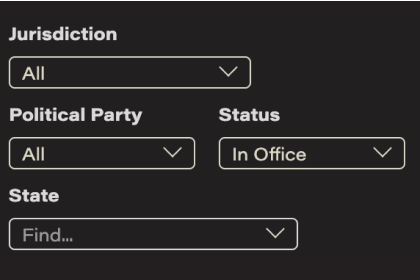 Find elected officials that have accepted campaign contributions from PACs funded by law enforcement. Use the dropdown menus to filter.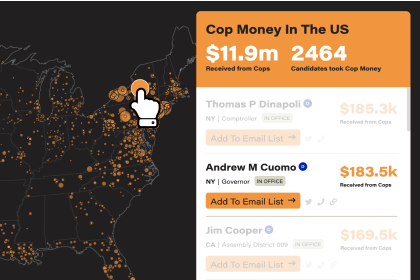 See a list of elected officials on the right. The menu will display names based on the map view and sort them by the amount of money accepted (high to low).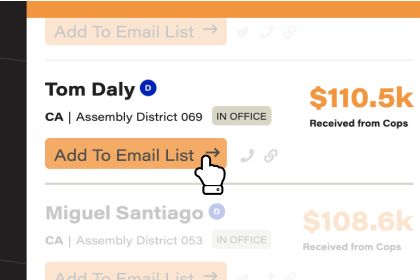 Contact current elected officials via email, phone, or Twitter.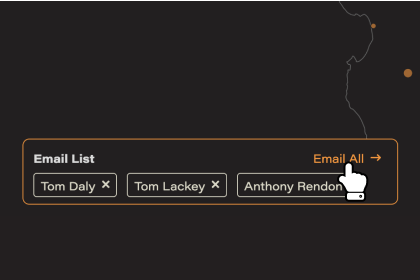 Click Email All to open our email form and tell the elected officials you added to your Email List that you want police money out of politics.
Contact Candidates
Email List
Form Email
To Whom It May Concern:
Recently, I learned through Nixthe6.org that you have accepted money from a police, corrections, or private prison lobby/union. This is unacceptable.
As an elected representative, it is your responsibility to serve the families and individuals within your community, not the interest of police officers that pad your pockets. I demand that you stop accepting funds from law enforcement and commit to real, long-lasting reform that legitimately protects and serves ALL people.
Police money has no place in politics. I look forward to your public commitment to no longer accepting police union money.
Yours sincerely,
A Concerned Citizen
Politicians Who've Accepted Money From
Law Enforcement (2015 - 2021)
Use the map below to find your elected officials and tell them to stop accepting law enforcement money
Jurisdiction
Political Party
Status
State